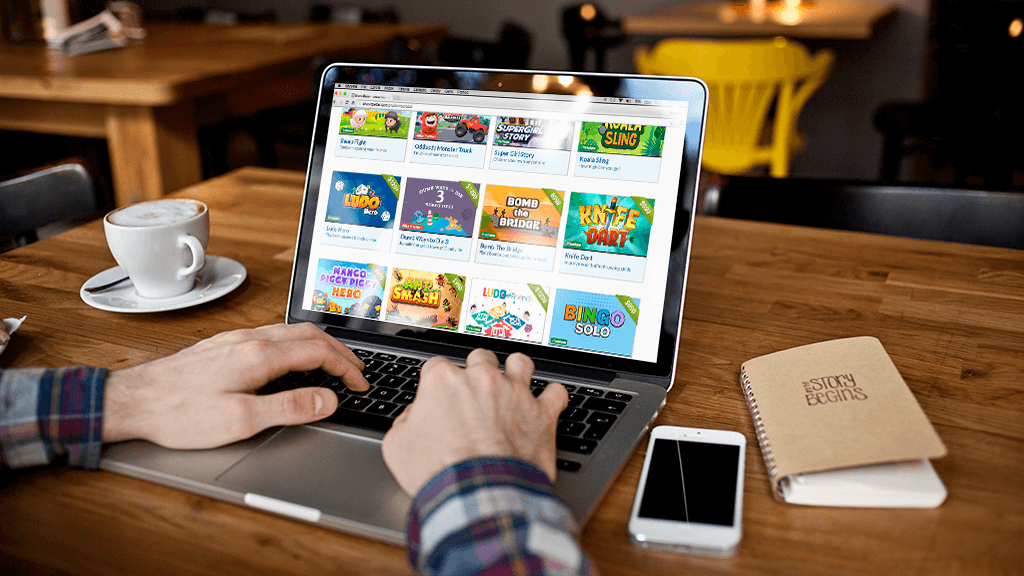 Benefits Of HTML5 White Label Game Portals
If you're a business looking to monetize your audience through user engagement, you'll definitely need games in your product mix. The problem is, developing games for your audience is a very expensive and time-consuming process. Thankfully, most gaming solution companies nowadays offer turn-key services such as white label game portals. These game portals are highly-equipped with a library of games, fully-customizable content, and ready-to-deploy gaming platforms that can match the look and feel of any business.
Benefits Of White Label Game Portals
White label game portals have been a massive success for Telcos, Valued-Added Service (VAS) providers, browser games platforms, and other entertainment websites. Let's take a look at why game portals have worked well for these companies. Here are some of the most important benefits of a white label game portal.
1.
Fast turnaround time
White label game portals are finished products that will save businesses a significant amount of time from building their own gaming platforms. With pre-made game portals, we are skipping several development phases: from sourcing of design information, down to producing individual games and portal infrastructure. We are focusing more on the packaging and delivery phases. Most of the work will go into branding and integrating the game portal to an existing structure, such as a billing system.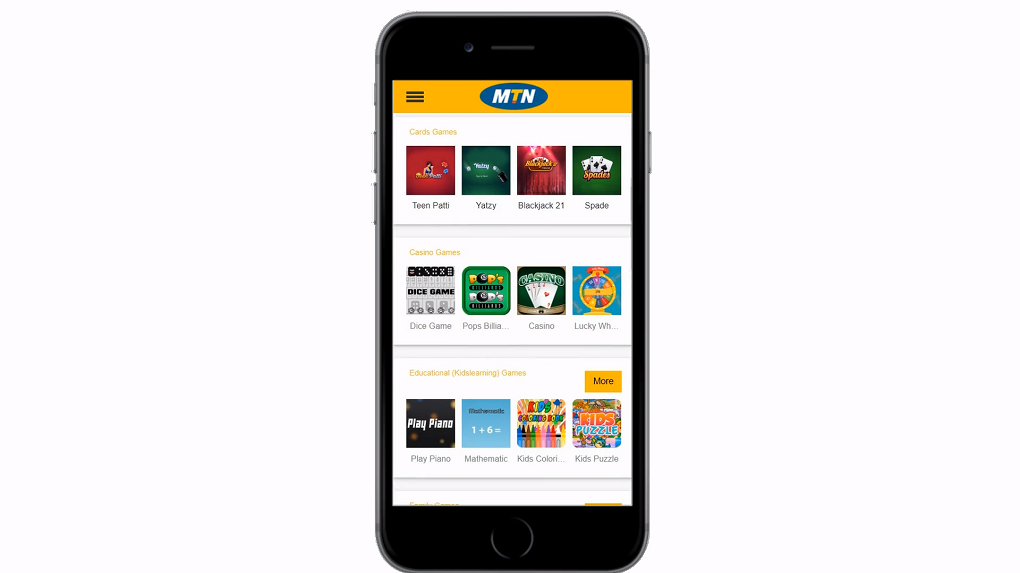 MTN Nigeria Game Portal
MTN Nigeria, a mobile telecommunications company, launched a game portal in an attempt to make quality mobile games more accessible to its 52 million subscriber base. Through the use of a white label solution, the telco giant was able to quickly launch a massive gaming service for its growing number of subscribers. Its new game portal includes a wide selection of games, billing system integration, highly optimized templates, and data gathering features.
2.
Cost-effective Solution
In a turnkey solution project, design, development, and deployment are all done by a single company as a packaged service. This approach not only saves time but most importantly, money. Since several services are bundled into one project, it is more worthwhile for game portal manufacturers to provide discounted prices than for them to offer individual services to different companies. Additionally, white label game portals come with a website and a library of games. There's no need to build games from scratch.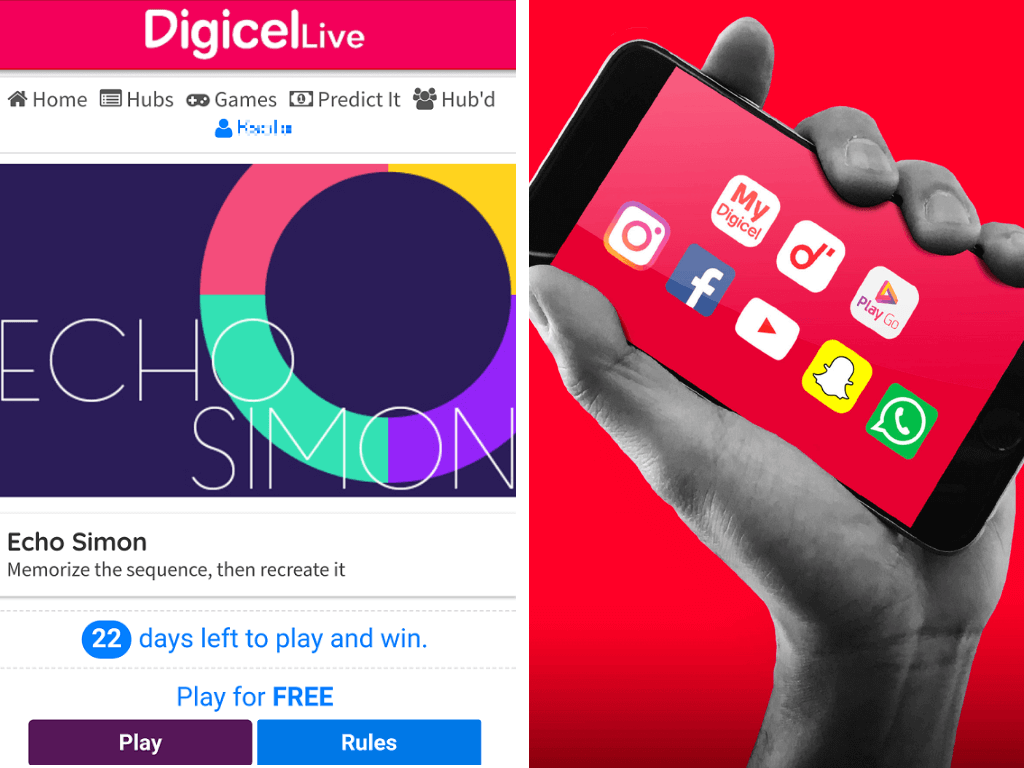 Digicel Live Games
Digicel, a telecom service provider in the Caribbean and Central America, launched a game portal as part of their VAS offerings. To keep everything under budget, the company utilized a turnkey solution that is complete with the latest trending games and features. Digicel launched the game portal as part of their commitment to improving user experience.
3.
Additional Revenue
Game portals are very lucrative revenue streams, especially, in a time where games and apps represent a large portion of the digital media industry. The most common business model for a game portal is a subscription-based service. For an affordable daily, weekly or monthly subscription fee, players can enjoy hundreds of top quality games on their mobile phones. Some innovative companies implement daily and weekly prizes to encourage more customers to subscribe and win. The prize element automatically increases the retention and stickiness factor of the game portal.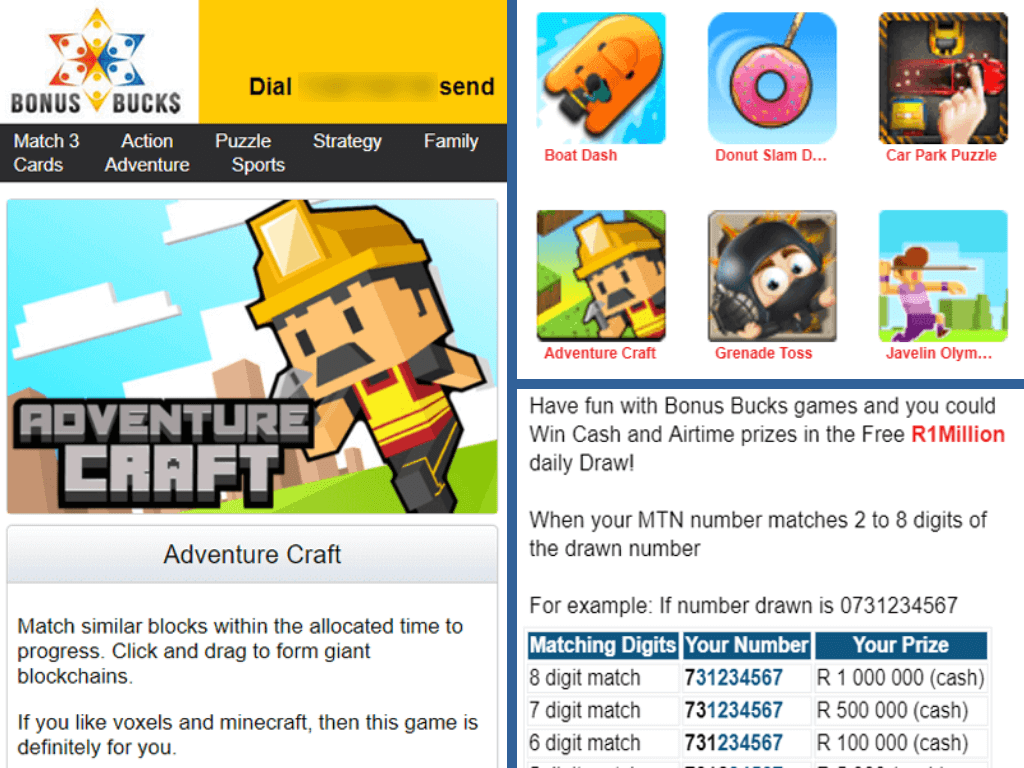 MTN South Africa Bonus Bucks
MTN South Africa, also from MTN Group, wanted to have an additional revenue stream for its 30 million subscribers. For a small weekly or monthly subscription fee, players can access the gaming portal with 200+ games. The telecom company also holds daily draws where portal subscribers get a chance to win prizes. A set of random numbers is generated daily and if the subscriber's number matches at least 2, they get a prize. Prizes range from R 5 (US 4¢) of airtime to R 1,000,000 (~80k USD ) in cash.
4.
Cross-Platform Technology
Choosing the right technology is crucial in building effective gaming platforms. The games should be compatible with all smartphones, tablets, and desktops, and fully responsive to web browsers and operating systems (OS). The good news is, most white label game portals are user-centered designs. Manufacturers have given extensive attention to the way subscribers are likely to access their game portals. Browser games and gaming platforms are built using HTML5 technology. A white label game portal can be hosted as a standalone website, packaged as a native app, deployed as a telco content portal, or served within original equipment manufacturer (OEM) devices.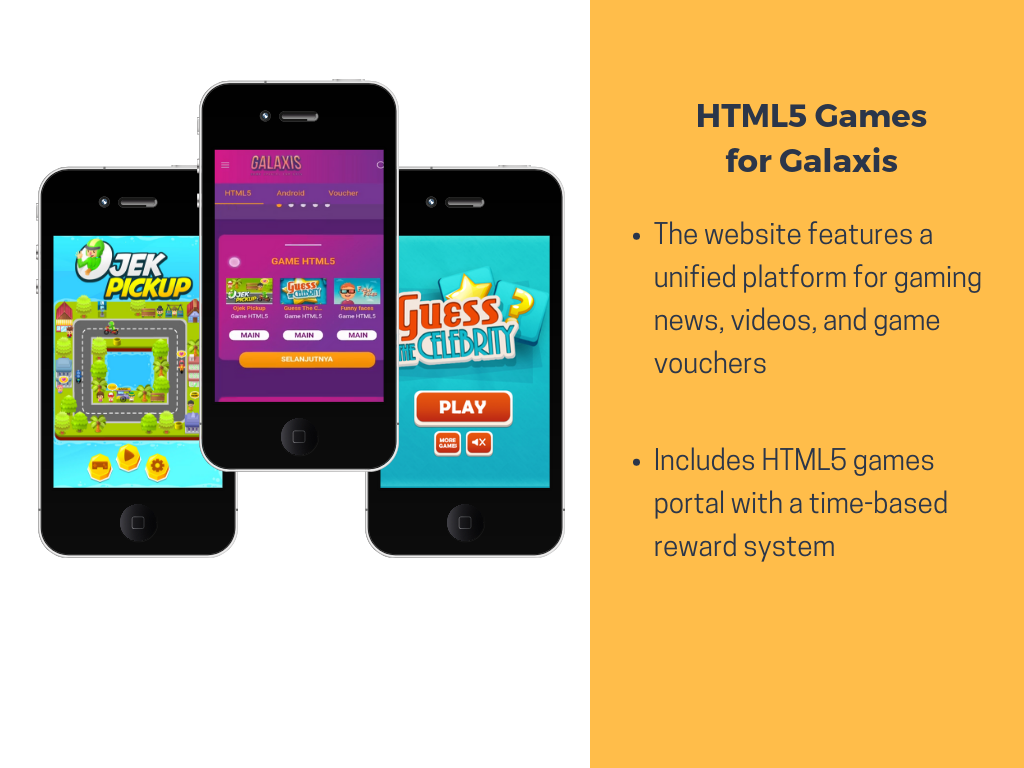 Galaxis HTML5 Games
Axis, an Indonesian telecom with over 20 million subscribers, was looking for a way to drive traffic and viewer retention to their gaming website, Galaxis. The company easily did this by utilizing a HTML5 game portal as an expansion to its unified web platform. Not only did the game portal fit well to the website but also created a separate section to distinguish itself from other content. This technology still holds true with other platforms, as HTML5 is the modern standard for displaying content on the Internet.
5.
Fully Customizable
Pre-made game portals are fully-customizable platforms. They can be tailor-made to fit the look and feel of a particular business. A single game portal can have different templates for different audiences. For whatever business need, branding and customization are hassle-free with white label game portals. In fact, some game portal providers would offer localization for those clients that want market-specific user acquisition. Even the games can be customized or reskinned (rebranded) separately from the game portal.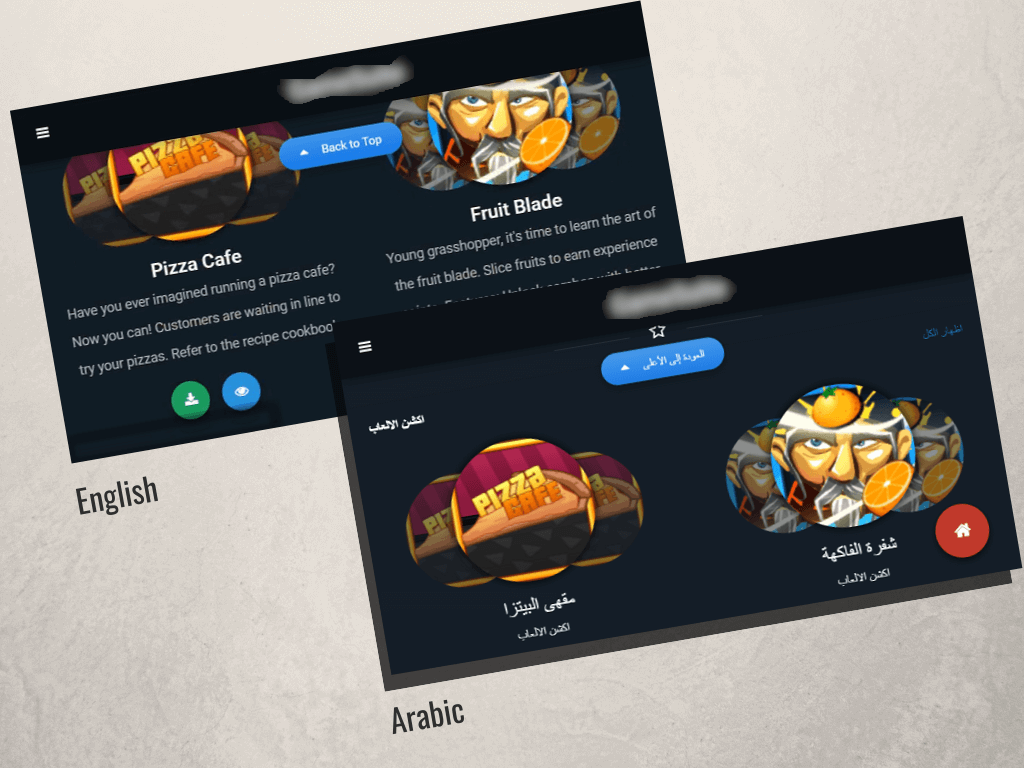 Localization for Mobile Operators in the Middle East
A mobile operator in the Middle East launched a game portal for both its Arab and English players. The game portal uses two templates, one in a localized format and the other in the English version. The localized game portal provides an instant connection with its target audience and, at the same time, avoids any cultural taboos and miscommunications.
White Label Games for Your Business
Whether you're launching a new gaming platform or planning to add more games to an existing one, a white label game portal is the best solution for deploying games to your business. It will not only save you time and money but also provide your business with additional revenue channels.

Check these sample white label games for lead generation:
White Label Game Providers
For your game portal needs, we suggest our development partner, MarketJS. They produce high quality, mobile responsive portals, which include new games on a regular basis.